Eagle Plant was established in 1975 in an old brewery site in Chard, Somerset being part of a small building company. In 1981, Eagle Plant became a Company in its own right but remaining within the Building Company Group. In 1994 a decision was made to change the Group Structure and Eagle Plant was sold to its Managing Director, Michael Grimoldby and his (late)wife, Vivien.
As an independent Company Eagle Plant gradually expanded into new areas, new branches were opened and the equipment range was developed as it met changing customer needs. Over the years the Company's Directors were without exception, people who had ''come up through the ranks'', acquiring the key skills needed to run a successful business and this continues to be the case today. The Company adopts a very 'hands on culture', this extends to every level of the business.

250 EMPLOYEES WITH 29 BRANCHES THROUGHOUT THE UK
Business is all about its people, this is particularly so when that business is judged by the quality of the service it provides to its customers. Our staff, the Co-owners not only deliver that service but share in the rewards that flow from  their work.
We actively encourage personal development, through training and promotion from within.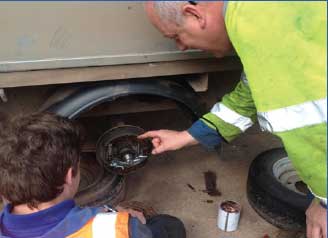 ESTABLISHED IN 1975
Like so many companies, Eagle Plant grew from humble beginnings, as can be seen from the picture of the old brewery site (right). From this background came the start of our dedicated workforce committed to doing their very best, often in difficult circumstances. Before long, Eagle Plant's second branch was opened in Taunton in 1976.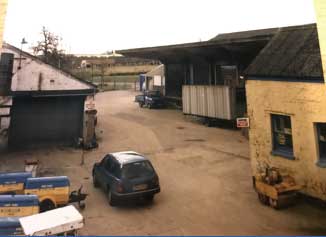 NOW AN EMPLOYEE OWNED BUSINESS
Our Co-owners (staff) are encouraged to involve themselves in their business, their contributions are encouraged and valued. Their views matter together with their service to the business. The photo (right) shows staff being presented with their long service awards, celebrating 25 years' work.