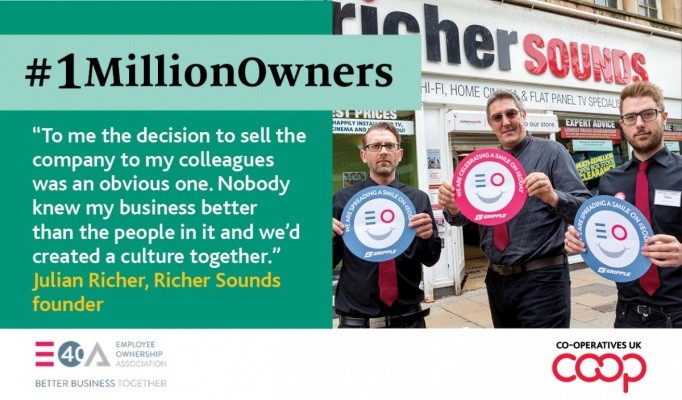 The Employee Ownership Association and the Co-op movement (the people who operate the Co-op supermarkets and other services) have teamed up to encourage the growth of employee ownership in the coming years.
To help to promote this Julian Richer, well known for his music shops is supporting this campaign.
Eagle Plant have also added our support.