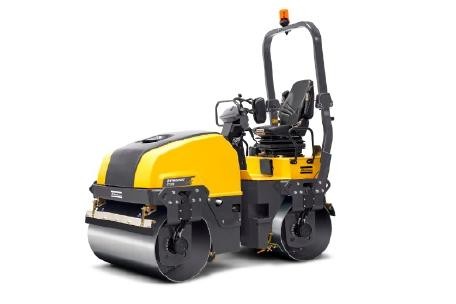 Twin Drum Ride On Roller – 80cm
A Twin Drum Ride On Roller – 80cm is a reliable and durable Bomag twin drum ride on roller used for the compaction of earthworks and asphalt.
Ideal for use on footways, road patching and driveways as well as the rolling of joints in road construction. Offering excellent all round visibility for the operator.
Eliminating scuff marks and tarmac ripple with the latest technology and isolating the driver from much of the vibration via a rubber mounted platform.
Contact us for more details.
Product Specifications
Working width – 800mm
Mass/m width of roll – 970 kg/m
Providing 'ROPS' protection