Angle Grinder
Angle Grinder Angle Grinder hire from Eagle Plant. Angle Grinders are best suited to heavy duty grinding & cutting of concrete and metal products. A range of discs and blades….
---
Block Splitter
Block Splitter A Block Splitter is available in manual or hydraulic versions for precise cutting of bricks and blocks, slabs and pavers, kerb stones etc. Contact your local branch for….
---
Bolt Croppers
Bolt Croppers Bolt Croppers are available in various sizes and are a good manual way to cut items like chain, bolts and reinforcing bars etc. Contact your local branch for….
---
Cut Off Saw With Trolley
Cut Off Saw With Trolley A Cut Off Saw (With Trolley) from Eagle Plant is an extremely versatile machine for reliable, cost effective performance when cutting through steel, concrete or….
---
Electric Circular Saw
Electric Circular Saw An Electric Circular Saw from Eagle Plant is best for controlled use on timber and sheet materials. These machines will accurately cut straight or at pre-defined angles….
---
Electric Nibbler
Electric Nibbler An Electric Nibbler is an excellent tool for clean cutting in sheet metal or corrugated panels. The unique cutting method reduces edge distortion. Simple one handed operation allows….
---
Electric Reciprocating Sabre Saw
Electric Reciprocating Sabre Saw An Electric Reciprocating Sabre Saw is useful for straight and curved cutting in most materials. These excellent machines are strong, powerful and versatile whatever materials you….
---
Electric Tile Saw
Electric Tile Saw An Electric Tile Saw from Eagle Plant is a compact and portable saw great for any sized tiling job. This efficient electric saw can handle tiles up….
---
Flipover Saw – 250mm
Flipover Saw – 250mm A Flipover Saw – 250mm is a unique tool which transforms in a matter of seconds, from a mitre saw capable of compound mitre and bevel….
---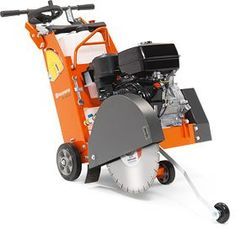 Floor Saw
Floor Saw A Floor Saw hired from Eagle Plant will give you a heavy duty petrol or diesel powered machine, for accurate cutting in asphalt or concrete. Ideal for car….
---
Masonry Saw Bench
Masonry Saw Bench A Masonry Saw Bench is used for the static cutting of bricks and blocks or slates. Saw Benches are good for larger items like slabs or masonry….
---
Mini Grinder
Mini Grinder A Mini Grinder from Eagle Plant is brilliant for confined spaces. Can be used with or without the side handle for 1 or 2 handed operation. Perfect for….
---
Sign up to our newsletter
This website uses cookies to improve your experience. We'll assume you're ok with this, but you can opt-out if you wish.Accept Read More
Privacy Overview
This website uses cookies to improve your experience while you navigate through the website. Out of these, the cookies that are categorized as necessary are stored on your browser as they are essential for the working of basic functionalities of the website. We also use third-party cookies that help us analyze and understand how you use this website. These cookies will be stored in your browser only with your consent. You also have the option to opt-out of these cookies. But opting out of some of these cookies may affect your browsing experience.
Necessary cookies are absolutely essential for the website to function properly. This category only includes cookies that ensures basic functionalities and security features of the website. These cookies do not store any personal information.
Any cookies that may not be particularly necessary for the website to function and is used specifically to collect user personal data via analytics, ads, other embedded contents are termed as non-necessary cookies. It is mandatory to procure user consent prior to running these cookies on your website.