Alloy Scaffold Tower
Alloy Scaffold Tower All Alloy Scaffold Tower hired from Eagle Plant conforms to the highest standards and meet the criteria for 3T. Lightweight and easy construction makes them quick and….
---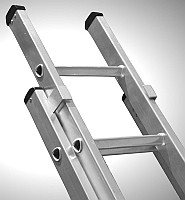 Ladders
Ladders Eagle Plant can supply a selection of the key ladder sizes in either single, double or triple sections. Aluminium construction makes these light to handle and strong. Built to….
---
Roof Ladders
Roof Ladders Roof Ladders are the safe way to reach across sloping roofs for inspection and repairs. Simply wheel these lightweight alloy crawling ladders up the roof and hook them….
---
Scaffold Boards
Scaffold Boards Scaffold Boards are available in a variety of sizes to hire or buy direct from Eagle Plant, so you can select the correct length for your needs. Trestles….
---
Staging Boards
Staging Boards Staging Boards from Eagle Plant. Consisting of cross-bearers and stiles, these boards are tremendously strong. With a slip resistant surface they are a great way to bridge large….
---
Steel Trestles
Steel Trestles The Eagle Plant range of Steel Trestles provide a rigid, robust and uninterrupted platform to work with. Strong enough to cope with most maintenance and building tasks. Contact….
---
Step Ladders
Step Ladders Step ladders are useful for a whole range of low level indoor and outdoor projects. Light, strong and easy to use, these units are perfect for domestic, industrial….
---
Sign up to our newsletter
This website uses cookies to improve your experience. We'll assume you're ok with this, but you can opt-out if you wish.Accept Read More
Privacy Overview
This website uses cookies to improve your experience while you navigate through the website. Out of these, the cookies that are categorized as necessary are stored on your browser as they are essential for the working of basic functionalities of the website. We also use third-party cookies that help us analyze and understand how you use this website. These cookies will be stored in your browser only with your consent. You also have the option to opt-out of these cookies. But opting out of some of these cookies may affect your browsing experience.
Necessary cookies are absolutely essential for the website to function properly. This category only includes cookies that ensures basic functionalities and security features of the website. These cookies do not store any personal information.
Any cookies that may not be particularly necessary for the website to function and is used specifically to collect user personal data via analytics, ads, other embedded contents are termed as non-necessary cookies. It is mandatory to procure user consent prior to running these cookies on your website.